Promote
PROMOTE is the outward-facing work of nutrition incentives that will bring new members into your community. Here, we offer resources that will help you to spread the word, letting people know both that your nutrition incentive program exists, and that it's for them.
---
You've planned your program and your market community is on board. Your behind the scenes work is organized and now you're ready to start attracting and welcoming shoppers who use SNAP.
PROMOTE includes everything that happens outside your market, from marketing to customers through traditional and social media formats, to outreach through community ambassador programs, offsite education programming, and transportation partnerships.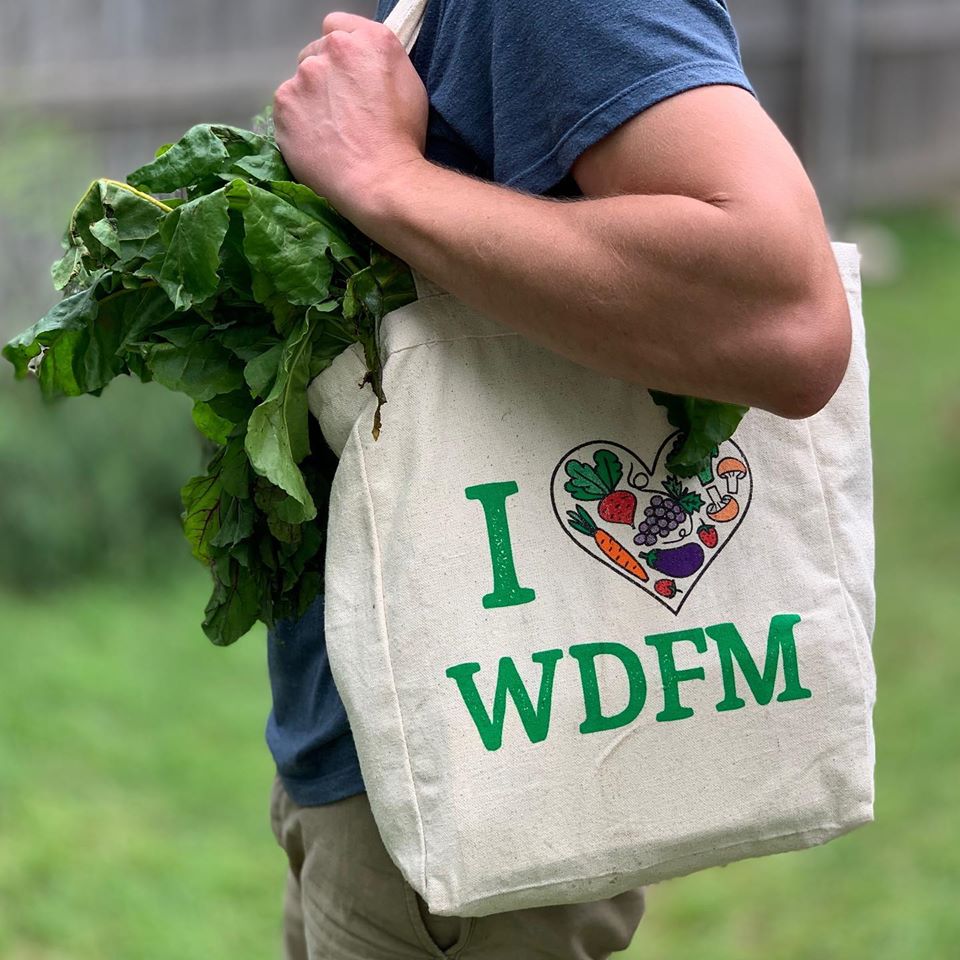 We've gathered plenty of examples and templates for marketing materials and innovative approaches to outreach. We've also also included materials to support your outreach to funders and advocates, since communication and administration costs can add up to a significant financial burden.
As programs grow, ideally they are building relationships along with a customer base. Over the long run, incentives projects strengthen their bonds with other aligned organizations—ensuring a network of organizations and administrators who support one another's work.
To help you identify those potential partners, we recommend building a community asset map. Connecting with local partners can also ensure that organizations in your area view your farm direct site as an essential partner in the fight for food access.
Once again, your knowledge of your community and customers are the best promotional tool you have. In PROMOTE, you'll find support to help you put your knowledge of the languages, communication patterns, and preferences of your community members to work in building relationships and bringing people to market.
Resource Library Guide: PROMOTE
See our best-in-class resources to help you promote your farm direct nutrition incentive below.
Communications
These guides and examples help you build a communications plan to bring customers to your market.
Fundraising and Capacity Building through Partnerships
Among the best ways to promote the work that your site is doing is through partnerships with local organizations whose audiences and goals overlap with your sites. Partnership-building can begin with the asset mapping activity described in the IMPLEMENT guide, and address a wide array of needs for your site from fundraising to transportation to education and engagement.
Asset Mapping
Helpful at any stage in the process, this exercise in community connection helps you understand where needs and resources exist within your site and among your community.
This overview presentation from Cheshire Community Action describes the challenge with needs-based approaches, and how community asset mapping can foster greater positive impact.
Messaging, Marketing, and Engagement | Partnership development
Learn more
This presentation from Healthy! Capital Counties introduces an asset based approach to community health, and includes worksheets that farm direct sites could adapt to discover and document the assets and…
Messaging, Marketing, and Engagement | Partnership development
Learn more
Community Engagement and Advisory Groups
Many of the most successful nutrition incentive programs are engaged directly with community members who guide program choices and respond to program changes. See below for examples and guides to involving community members and partners in your work.
---
Stage-by-stage Guides
Our stage-by-stage guides curate our library's best resources to meet you at every stage of the nutrition incentive journey.