Reiterate
In this section, find resources to help you take everything you've learned from one season and feed it into next year. REITERATE helps you turn your data into funds to support new programs through reporting and storytelling.
---
As a field built around the seasons, farm direct operations understand the importance of growing, tweaking, and even rebuilding our systems and programs from year to year. Successful nutrition incentive projects are created with the community in mind, so as your community changes, so do elements of your program. Keeping up with needs, changes, and your own learning as you implement your incentive over time requires continuous infusions of time and resources.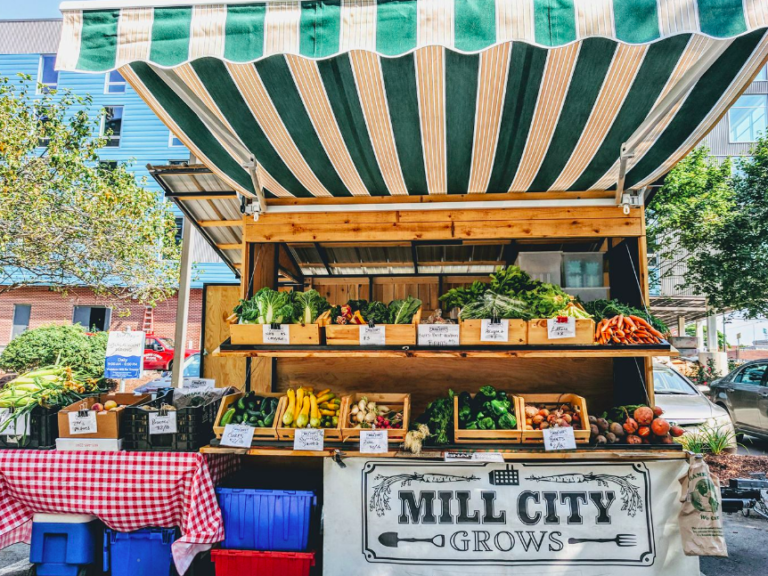 In this section, we'll offer insights into how to evaluate both your progress and your impact as a program, and how to use the information you've collected to adjust for the next year. We also offer resources on developing additional incentive programs beyond those based on SNAP. Not only are multiple incentive programs proven to improve redemption rates across all programs, they can also offer ways for markets to create targeting interventions for food access in their communities.
REITERATE includes tools to help you consider what comes next for your SNAP-based nutrition incentive program, whether it's expanded programming, a more efficient data-collection process, a bigger incentive, or new methods of outreach.
Resource Library Guide: REITERATE
See our best-in-class resources to help you reiterate your farm direct nutrition incentive below.
Storytelling and Advocacy
As a farm direct site gathers experience and data around their incentive, the next step is understanding the impact of that program through storytelling, and sharing those impacts with a broader audience.
Additional Incentives
Incentives are a fundamental part of farm direct design, and SNAP purchases are not the only basis for designing an incentive program. See below for resources on creating additional incentives based in other programs, products, and populations.
An inspiring panel on the power of additional incentives paired with SNAP programs at Farmers Markets with Erin Molnar (Produce Perks Midwest), Amanda Osborne (Ohio State University Extension), Richard McCarthy…
Getting Started | SNAP, EBT, and Nutrition Incentive Programs
Learn more
In 2021, the Farmers Market Coalition developed a number of new resources, including two practitioner papers, a roundtable discussion, and a conversation on Facebook Live, all aimed at helping managers…
Partnership development | Getting Started | SNAP, EBT, and Nutrition Incentive Programs
Learn more
---
Stage-by-stage Guides
Our stage-by-stage guides curate our library's best resources to meet you at every stage of the nutrition incentive journey.