Implement
Successful implementation of a nutrition incentive project takes a lot of internal work. In this IMPLEMENT section, we'll help you set up the rules, training, and technologies that will make nutrition incentives run smoothly at your site.
---
Accepting SNAP and offering nutrition incentives are essential first steps to enabling an expanded community of shoppers to purchase food at your farm direct site. Now, let's get to the behind the scenes work.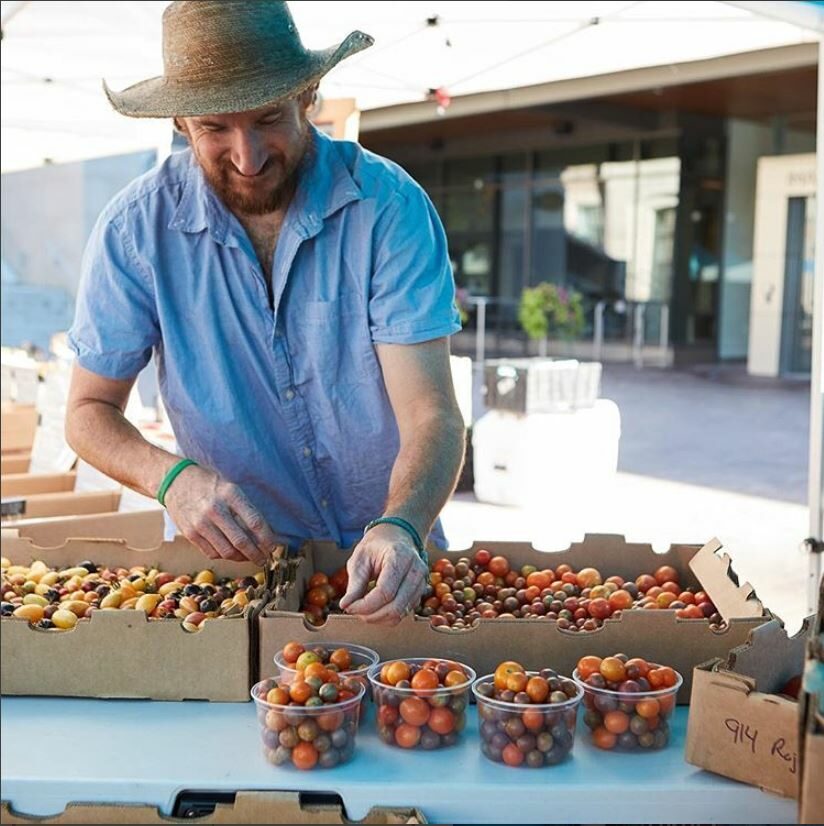 Here we include everything that happens at the site—from staff and vendor training, to the selection of point of sale systems, to how to run on-farm or at-market events directed at nutrition incentive users, and even how to use signage to help people get the most out of your program when they arrive.
Whether you work with a broader local program or invent a new model for incentives in your area, there are many elements to implementing an NI project that can be adjusted and adapted to fit the needs and capacity of your farm direct site. You can use IMPLEMENT to navigate the many possibilities for how to operate your program day to day.
For sites that are building an NI project from the ground up, however, implementation will involve more work and more decisions.
For example, independent projects will need to create systems for payment and record-keeping. But you don't have to start from scratch! Templates and tips from other farm direct sites are included in this section for you to build off of. Whether you're a brand new program or joining an existing one, see below for our top resources.
Resource Library Guide: Implement
See our best-in-class resources to help you implement your farm direct nutrition incentive below.
How-to
Resources that speak to the basics of people and products in farm direct.
This toolkit from Massachusetts Food System Collaborative provides tips and suggestions for farmers markets in Massachusetts to create more inclusive and welcoming environments, including through better understanding the community, celebrating…
Diversity, Equity, Inclusion, and Accessibility | Operations and policy
Learn more
This section from the Farmers Market Legal Toolkit from the Vermont Law School and the Center for Agriculture & Food Systems focuses on accounting considerations for farmers markets who accept…
Program Administration | Market operations, policies, and legalities
Learn more
Technology
Technical systems such as EBT point of sale systems, physical scrip, and etokens are among the major considerations for any program, below are a few resources to get you started in considering this central aspect of operations.
Human Resources
Guides and examples for how to train, recruit, and build your team.
Optimizing the Customer Experience
Changing customer behavior is always a challenge, whether that means supporting new customers to find their way, or encouraging returning customers to engage with your program for the first time, signage and displays are among the most important investments you can make in a site.
---
Stage-by-stage Guides
Our stage-by-stage guides curate our library's best resources to meet you at every stage of the nutrition incentive journey.